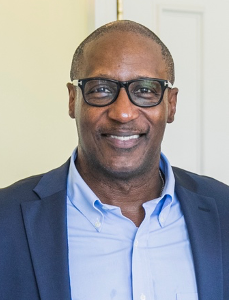 Bernard Bell is currently the Executive Director of the Shuford Program in Entrepreneurship at the University of NC at Chapel Hill. He spent the majority of his career as both a Corporate Executive and an Entrepreneur. Here at UNC, Bell was part of the founding team that created the Shuford Entrepreneurship Program, and has been instrumental in shaping and growing it from 200 students to over 600 students while gaining national recognition as the #4 ranked entrepreneurship program in the country. Bernard also serves as a Professor of the Practice and teaches the Capstone Class in the program.
Learn More
Bell is also CEO of Urban Media Solutions, a consulting firm that he launched in 2009. In this role, Bell spends his time consulting founders and start-ups on raising capital, product launch and design, digital transformation and e-commerce strategies with an intentional focus on the urban consumer. Bell also works with CEO's and Fortune 100 companies on communication strategy around Diversity Equity and Inclusion (DEI).
Bell was most recently Senior Vice President for Urban One, the largest distributor of radio, television, and digital media urban content in the country, where he was part of the founding team for the TV One Network. Prior to this role, Bernard held senior sales and marketing positions at Tribune Media based in Chicago; ICTV based in Palo Alto, CA; Home and Garden TV (HGTV) based in Knoxville and NYC; and Discovery Channel based in Bethesda, MD. He started his sales career at IBM in Winston Salem, NC. Originally from Greensboro, NC, Bernard holds both a BA and an MBA from UNC Chapel Hill. He is a former independent director for ICLUB, a for-profit investment software company based in Detroit, MI, and was on the board of the American Film Institute (AFI) based in Los Angeles. Bell currently serves on the board of the American Dance Festival based in Durham, NC. ADF is the premier festival for modern dance. He is also a member of the Omega Psi Phi Fraternity Incorporated.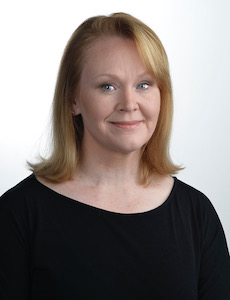 Jodee Nimerichter was appointed ADF Director in January 2012. During her tenure, she has, expanded outreach and performance programming, created new collaborative partnerships, produced performances in New York City, and launched the successful $3 million Shall We Dance campaign that allowed the festival to purchase its first year-round studios.
Ms. Nimerichter served as the festival's Associate Director from 2003 to 2007 and Co-Director from 2007 to 2011. She also worked for the festival from 1991 to 1999 in numerous capacities, beginning as an intern. In 1997, she joined the production team for ADF's Emmy Award-winning series, Free to Dance, a three-hour documentary on the African American presence in modern dance for which she was nominated for an Emmy.
Learn More
Prior to returning to ADF, Ms. Nimerichter was a production member of Great Performances: Dance in America at Thirteen/WNET New York, where she co-produced a number of documentaries and television productions.
Ms. Nimerichter graduated from New York University (NYU) with a degree in performing arts administration. During college she held internships at ADF, Jacob's Pillow, and Changing Times Tap Dancing Company.
Jodee has served on the boards of Arts North Carolina, Mark Dendy Dance & Theatre, and Durham Central Park as well as the advisory board of Emory College Center for Creativity & Arts and is currently the President of the ADF board of directors.