"Artistically (ADF is) the most important gathering of modern dance professionals and students in America."
–Wall Street Journal
ADF is an international home for modern dance, a prestigious school, a world-renowned presenter, and a community anchor and none of it is possible without the generous support of our donors. 
Checks may be mailed to: ADF, Box 90772, Durham, NC 27708.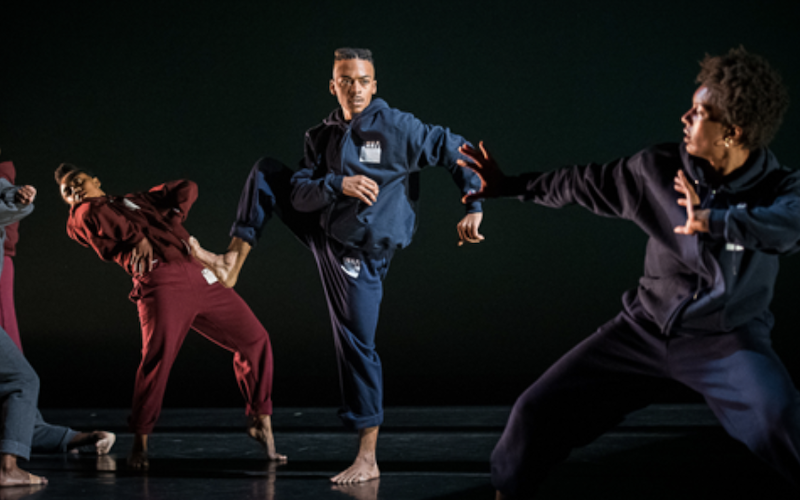 ADF General Fund
Make a one-time donation or enroll in a monthly giving plan to support ADF's General Fund, bringing dance back to you one step at a time!
Parkinson's Movement Initiative
ADF has served over 250 unique individuals living with PD and their caregivers. Help ADF keep PMI classes cost-free. 
Ways to Give
There are many ways to give to the festival…
ADF Fund contributions support performances, choreographic commissions, student scholarships, community outreach programs at the Samuel H. Scripps Studios, and ADF archives. 
Endowment/Planned Giving contributions ensure that everything ADF does will continue to happen in the future. Endowments also offer an opportunity to recognize someone in perpetuity by naming a permanent fund.
Matching Gifts can double your contribution! Many employers are willing to match donations made to non-profit organizations by their employees. Please request a corporate gift form from your employer and submit it with your contribution.
Stocks are another way you can give to ADF. A gift in the amount of appreciated stock may provide you with capital gains tax advantages. Please consult your tax advisor or attorney prior to any transactions to confirm the specific benefits of your contribution.
Honorary and Memorial Gifts allows you to make a donation as a gift in honor or memory of someone important in your life. Tribute donations can also be made to commemorate special occasions including holidays, birthdays, and weddings. A tribute letter will be sent to the person(s) you designate and an acknowledgement letter with a tax receipt will be sent to you.
For more information contact us at 919-684-6402. 
​​ADF ensures that modern dance remains a powerful and universal form of human expression and that this art form is accessible to all, now and for generations to come.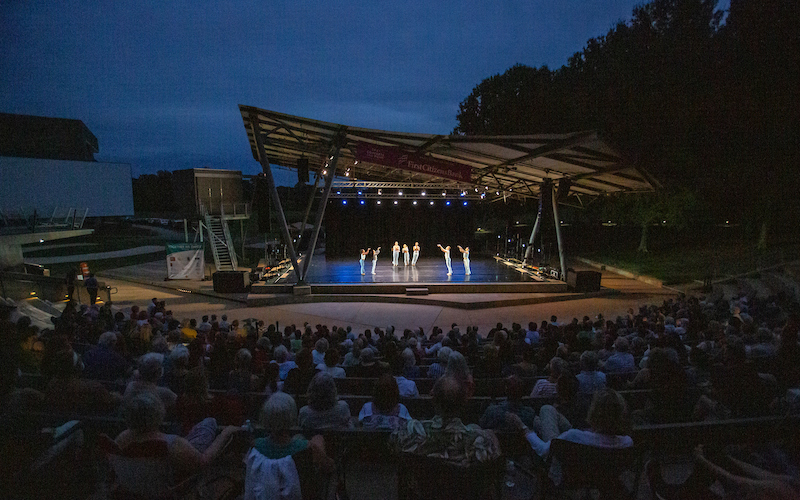 ADF Season

The best companies in the world premiere work on ADF's stage, much of it commissioned by the festival. Hundreds of students from some 20 countries and 40 states study at ADF's highest caliber dance intensives.
Your Gift Could...
Provide scholarships to help ensure that a new generation of emerging dancers, choreographers, and educators have the opportunity to immerse themselves in a culture of collaboration, exploration, and creativity each summer.
Support the commissioning of new work being made in the field.
Keep ticket prices affordable and help us build a diverse audience.
Preserve our modern dance history through archival efforts.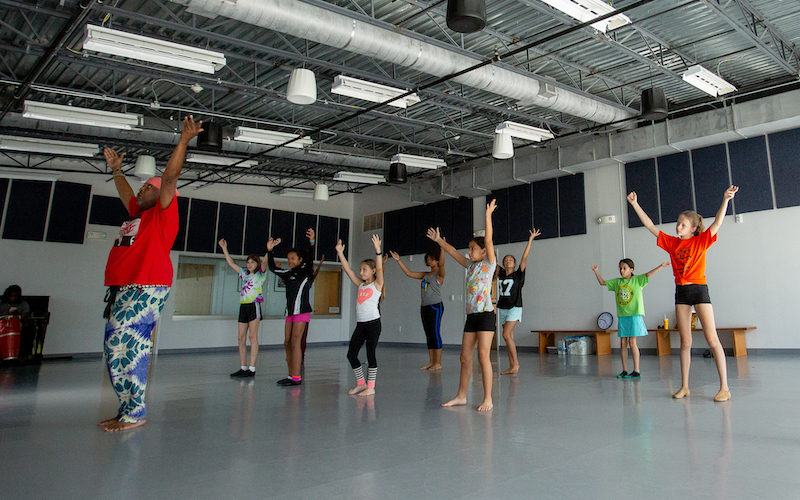 ADF Year Round

ADF's first-ever permanent space, Samuel H. Scripps Studios, serve as a community anchor that continues the impact of our summer programming throughout the year for individuals of all ages and levels through workshops, master classes, and informal showings.
Your Gift Could...
Introduce underprivileged youth and non-traditional audiences to modern dance through our community outreach classes, scholarships, and ticket programs.
Provide funding to cover subsidized studio space for the local dance community.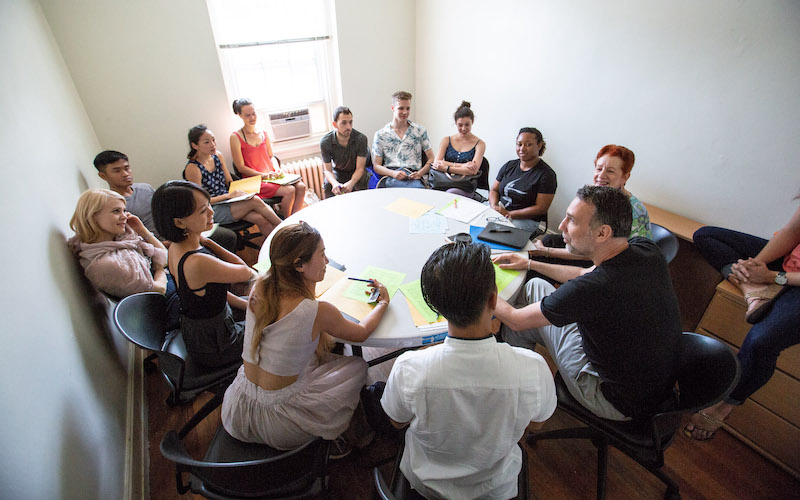 ADF Around the World

The festival is an international hub for modern dance. ADF provides a space for international residencies, commissions new works by international artists, and serves as a training ground for students from all over the world.
Your Gift Could...
Support international cultural exchange programs.
Provide funding for travel expenses on our search for emerging international artists.
Support the International Choreographers Residency. Since 1984, through the International Choreographers Residency program, ADF has welcomed 486 choreographers from 93 countries and 6 continents to ADF to share, exchange, and experience the work and ideas of people from cultures around world.
ADF's economic impact on the City of Durham is more than $6.2 million annually!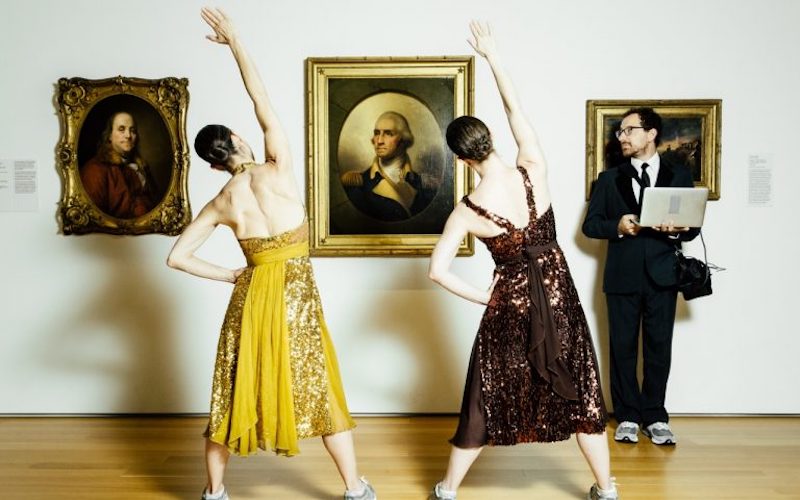 Performances
ADF presents more than 50 performances by emerging, mid-career, and established choreographers from around the world each summer to an audience of more than 25,000 annually. Performances take place in traditional theaters, museums, music venues, parks, and other site-specific locations that are of interest to choreographers.
Pictured: Monica Bill Barnes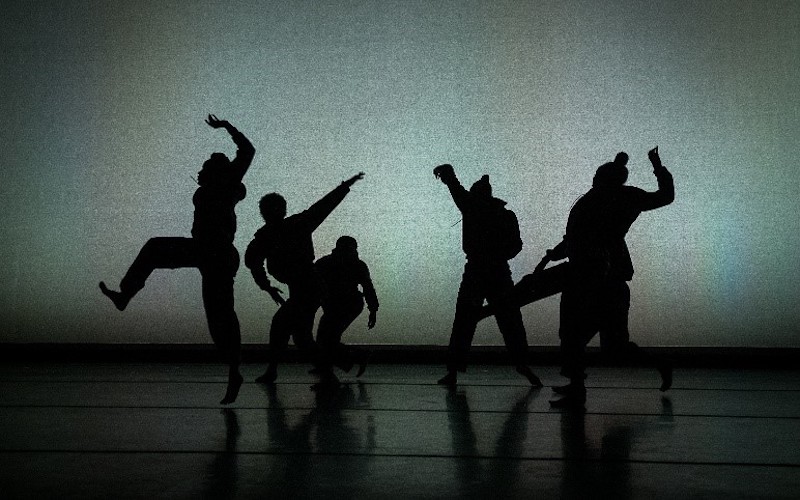 Commissions
ADF has played a critical role in increasing the repertoires of our country's modern dance companies, having been the site of 689 premieres, 427 commissions, and more than 50 reconstructions. ADF has supported, commissioned, and helped launch the careers of choreographers such as Martha Graham, Merce Cunningham, Paul Taylor, Shen Wei, and Rosie Herrera, among many others.
Pictured: A.I.M. by Kyle Abraham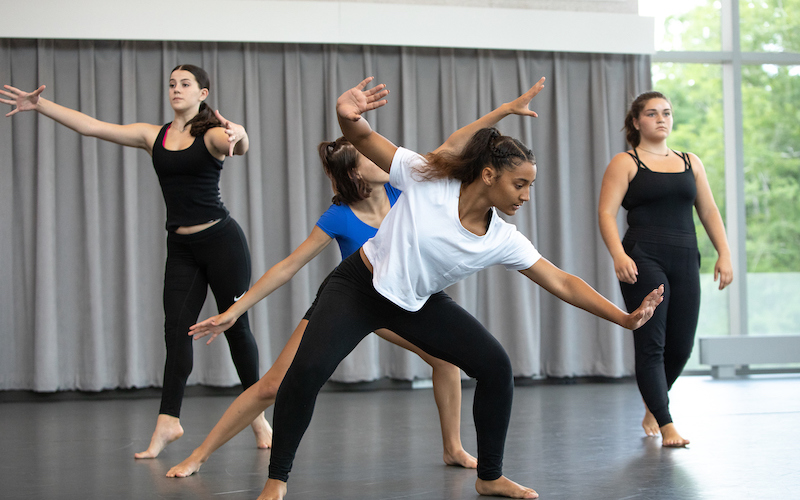 Scholarships
Educational programs are at the heart of the festival, and the ADF School is one of the nation's oldest and most highly regarded professional training institutions dedicated to modern dance. ADF plays a vital role in nurturing and developing the next generation of modern dancers and choreographers on an international level. In 2017, 362 students, from 25 countries and 42 states, attended ADF and more than 50% were provided tuition scholarships.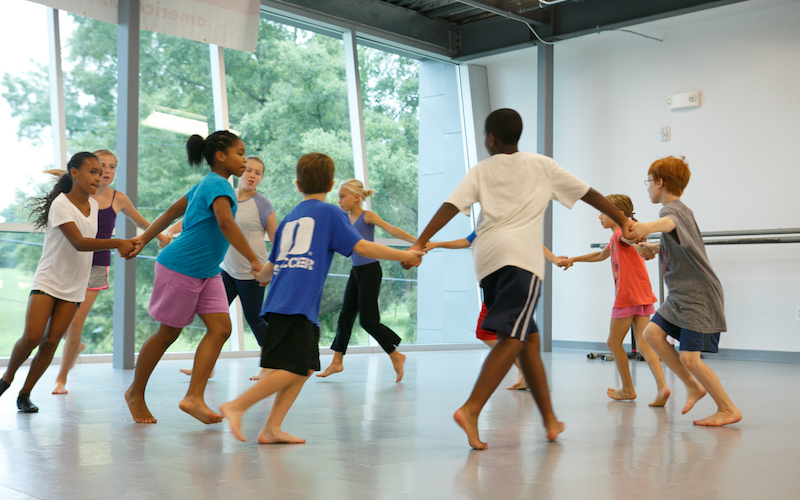 Community Programs
Through outreach programs like Project Dance, the Parkinson's Movement Initiative, and Experience Dance, ADF works to enhance appreciation of modern dance and show how it can benefit everyday life.
ADF's free, year-round program, Project Dance, introduces nearly 4,000 youth to dance annually through creative movement workshops and complimentary tickets to performances.