ADF is an international home for modern dance, a prestigious school, a world-renowned presenter, and a community anchor, and none of it is possible without the generous support of our donors. 
Credit Card/Check/Text to Donate
Text ADF90 to (844) 422-6444 to make a mobile donation today.
Stock Gifts
If you contribute appreciated securities to ADF, you receive a two-fold income tax benefit: a charitable deduction for the present fair market value and no capital gains tax on the appreciation.
AMERICAN DANCE FESTIVAL — GIFT
Rockefeller Capital Management
DTC #: 0226
Account #: RJM-052323
Account Name: American Dance Festival Corp
Please notify Sarah Bowdoin, Director of Grants and Development Operations, of your intention to transfer stock so your gift may be processed in a timely manner and correctly credited. Email sbowdoin@americandancefestival.org or call (919) 684-6402 with the type of stock and number of shares you are transferring.
Matching Gifts
Many employers offer matching gift benefits for employees. Ask your employer if you're eligible to match your gift and double or triple the amount of your contribution!
Planned/Endowment Gifts
ADF would be honored to be included in your estate planning, such as a bequest, charitable annuity, or trust. To learn more about creative ways you can ensure the future of ADF through planned giving and the endowment, please contact Sarah Bowdoin, Director of Grants and Development Operations at sbowdoin@americandancefestival.org or (919) 684-6402.
Donor-Advised Fund Gifts
Please contact your financial advisor to learn more about establishing a donor-advised fund to donate tax-deductible cash and stock gifts or non-publicly traded assets.
Honorary and Memorial Gifts
Honorary and memorial gifts allow you to make your gift in honor or memory of someone important in your life. Tribute donations can also be made to commemorate special occasions, including holidays, birthdays, and weddings. A tribute letter will be sent to the persons you designate, and an acknowledgement

 letter with a tax receipt will be sent to you.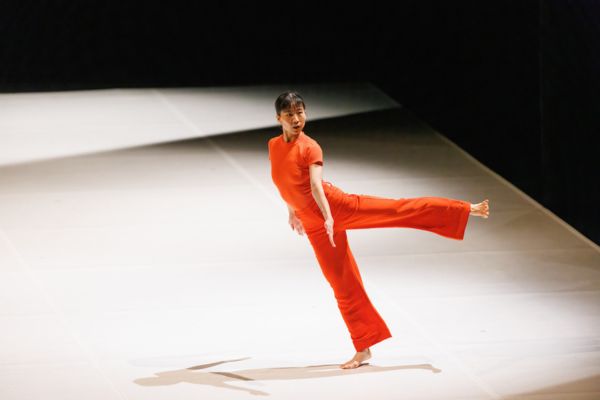 ADF General Fund
Make a one-time donation or enroll in a monthly giving plan to support ADF's General Fund, bringing dance back to you one step at a time! Sustain the future of modern dance by supporting ADF performances, commissions, community programs, and student tuition scholarships.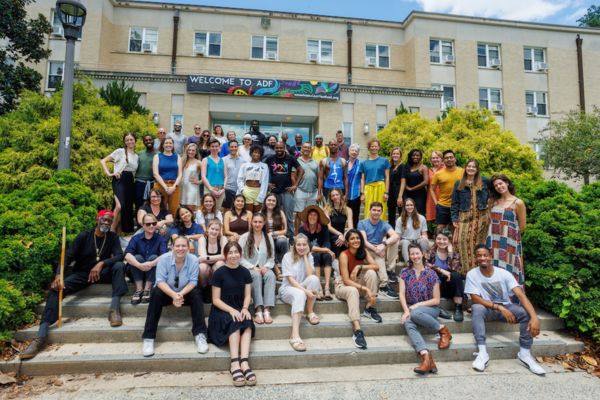 ADF Alumni Campaign
Students coming to the American Dance Festival each summer are in dire need of scholarships. Each year we receive more and more requests. Your donation, no matter the amount, matters and makes a difference. These funds will go directly to student scholarships and internship stipends. Consider signing up for a recurring gift and receive a special thank you gift.
ADF's Scripps Studios Endowment Fund
Ensure the future of ADF's year-round home in Durham. The studios offer workshops, youth and adult classes, kids camps, choreographic residencies of local and international artists, subsidized rehearsal space, ADF's Parkinson's Movement Initiative, and so much more. 
Help us reach our goal of $1 million in 2024!
Gerri Houlihan Scholarship Fund
ADF will celebrate Gerri Houlihan's 40th anniversary of teaching at the festival's annual season in Durham in 2023 with the establishment of a scholarship fund in her honor.  Make a one-time donation or enroll in a monthly giving plan to help us reach our goal of $40,000 in 2023 and $80,000 by 2025 to celebrate her 80th birthday.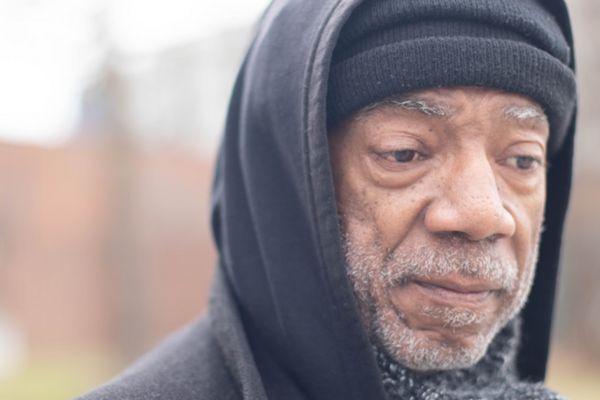 Tony C. Johnson Scholarship Fund
In 2023, ADF will honor dancer, choreographer, teacher, mentor, and ADF Ambassador Tony C. Johnson by establishing an ADF Student Scholarship in his name. Make a one-time donation or enroll in a monthly giving plan to help us reach our goal of $40,000 in 2023. For more information about the Celebration of Tony C. Johnson on June 19, click here.
Is my donation tax-deductible?
American Dance Festival (ADF) is a 501(c)3 tax-exempt organization within the guidelines of U.S. law. To claim a donation as a deduction on your U.S. taxes, please keep your donation email receipt as your official record. We'll send it to you upon successful completion of your donation. We will also send a formal acknowledgment letter with tax receipt in the mail.
How are donors recognized?
Donors are listed in our Annual Report which can be viewed here. If a donor wishes to remain anonymous, their gift is listed as anonymous. Donors are also listed in our Season Playbill.
What can my gift support and how is the money used?
Gifts to ADF can support the ADF General Fund and the Endowment. Donations to the ADF General Fund are unrestricted and allow us to apply your gift to our areas of greatest need, such as community programs, performances, commissions, and students scholarships/financial aid. All charitable donations are tax-deductible to the full extent of the law.
Why should I give?
We are deeply grateful to our donors, whose generosity helps ADF realize its mission to preserve, promote, and present modern dance throughout our community and the world.
What is the best way to make a gift?
ADF accepts gifts of all kinds at any point during the year. Our fiscal year runs October 1—September 30.
For more information, please contact ADF at (919) 684-6402 or email Sarah Bowdoin, Director of Grants and Development Operations.