2023 Program Dates
ICR Arrival: June 5, 2023
ICR Departure: July 10, 2023

About ICR
The American Dance Festival's (ADF) International Choreographers Residency (ICR) program, since founded in 1984, has brought together over 500 choreographers from 93 countries on 6 continents. One of the most invaluable opportunities for the choreographers is to develop life-long relationships with colleagues in the program and individuals in the larger ADF's 300+ community.
Each June and July, approximately ten to fifteen emerging to mid-career choreographers from around the world come to ADF, located on the campus of Duke University in Durham, North Carolina, for a five-week residency designed to nourish, deepen, and expand their creative practices beyond the rehearsal studio. The ICR program provides a generous space for choreographers to take a break from their normal routines and explore creative practices in an environment where different perspectives are shared and valued.
During the residency, choreographers are given the freedom to create a daily schedule that is best suited for their individual needs. Offerings include the opportunity to: 
meet weekly with ICR Directors and ICR cohort to share, discuss, and learn from one another
participate in conversations and panel discussions with the ADF community
take or observe technique, improvisation, or choreography classes in ADF's Summer Dance Intensive
experience a variety of professional dance performances and discuss them
take or observe dance classes by artists performing as part of the season
audition and perform in ADF's Footprints program
teach one master class (traditional or contemporary dance form) for the ADF community
explore the ADF archives with material dating back to the 1930s
The focus of this residency is not creation based. However, choreographers have the option of creating and performing or setting a short solo or small group dance on ADF students (7 minutes maximum) to be shared informally in a studio with no production elements near the end of the season for the ADF community. This informal showing of work should be considered as an opportunity to engage with the ADF community and is not intended as a showcase of work to be considered for performing in future ADF seasons.
View past participants list. View the list of countries the ICRs have come from here.
"The ICR program is very special, not only because it is a meeting point for many people from all over the world, but it is also the best platform for deepening your artistic statement and planting your seeds during your beginning/mid-career as a Choreographer and Artist." — Ravid Abarbanel, ICR, Israel/Spain
Program Requirements & Fee 
The cost for this unique program is $7,220 which includes tuition, performance tickets, room and board, and a health fee.
In order to be fully immersed in and benefit from the program, choreographers must be proficient in English and be able to attend the entire length of the program.
Housing & Travel
Participants are responsible for their own transportation to and from the US. The closest airport is the Raleigh-Durham International Airport (RDU). It is approximately 18 miles away from Duke University. ADF will provide ground transportation to/from RDU airport for ICR arrival and departure. ADF will also arrange a few group grocery store runs throughout the residency. 
ICR participants stay in Duke University apartments. The apartments are shared, 2-bedroom apartments located within short walking distance of the ADF offices and dance studios. Apartments are fully furnished and ADF will provide basic living essentials such as sheets, blankets, pillows, towels, and standard kitchenware.
For More Information or To Apply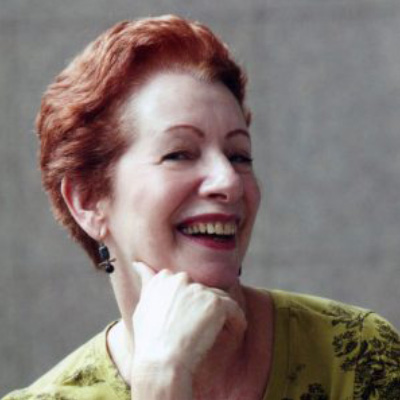 Gerri Houlihan studied at the Juilliard School with Antony Tudor and members of the Martha Graham and Jose Limon dance companies. She performed with the Metropolitan Opera Ballet Company, the Paul Sanasardo Dance Company, and the Lar Lubovitch Dance Company. From 1991 to 1999 she directed her own company, Houlihan and Dancers, based in Miami, Florida. During that time, she was on the faculty of the New World School of the Arts.
Learn More
Ms. Houlihan serves on the Advisory Board for the American Dance Festival. She has been on the faculty of the ADF from 1981 to 1983 and from 1987 to the present. As an international representative for ADF, she has participated in 17 international linkage programs in such countries as Korea, China, Mongolia, Brazil, Chile, Paraguay, Estonia, Poland, and Russia. She is the recipient of the ADF's Balasaraswati, Joy Anne Dewey Beinecke Endowed Chair for Distinguished Teaching. She was Co-Dean and then Dean of the ADF School from 2010 to 2015 and received her MFA from the Hollins/ADF MFA program. She recently retired from Florida State University, where she was the Pearl S. Tyner Distinguished Professor in Teaching and is now Professor Emerita. Currently, she teaches at the ADF studios in Durham and is the Artistic Director of the Big Red Dance Project.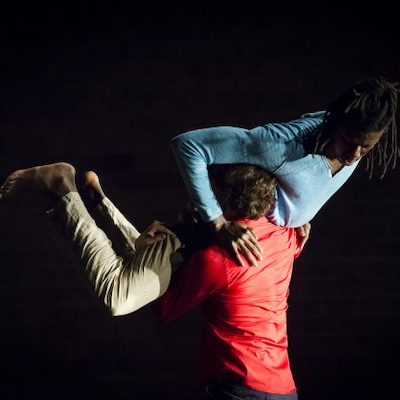 Momar Ndiaye is an international performer, choreographer, teacher, and videographer from Senegal. He received his MFA in Dance from the University of Illinois in 2017 and was awarded with the prestigious Bruno Nettl Award for excellence in choreography for his thesis work, Point 0, upon graduation. Ndiaye has created and toured several staged dance performances along with choreographies for music videos with his own company "Cadanses" since 2004 and was a full-time dancer in the international dance company "Premier Temp" (2008-2014).
Learn More
Momar Ndiaye received ImPulsTanz's Danceweb scholarship in 2012, Aex.corps/Residences et creations 2012, Pamoja (réseaux panafricain de résidence et de production) in 2014, Afrique Caraïbe Pacifique en creation in 2015, Movement research in 2016, and the European Union creative funds for the project Share-Creative-Africa in collaboration with Exodos (Slovenia) in 2020. Currently a full-time Assistant Professor in the department of dance at the Ohio State University, Ndiaye's research focuses on the effects of Negritude, interculturalism, globalization, and colonialism on the "performance of daily life" in Senegal and Africa at large, as well as the subsequent impact of those concepts on traditional patrimonial dances and staged dance. Photo by Kat JaIllner