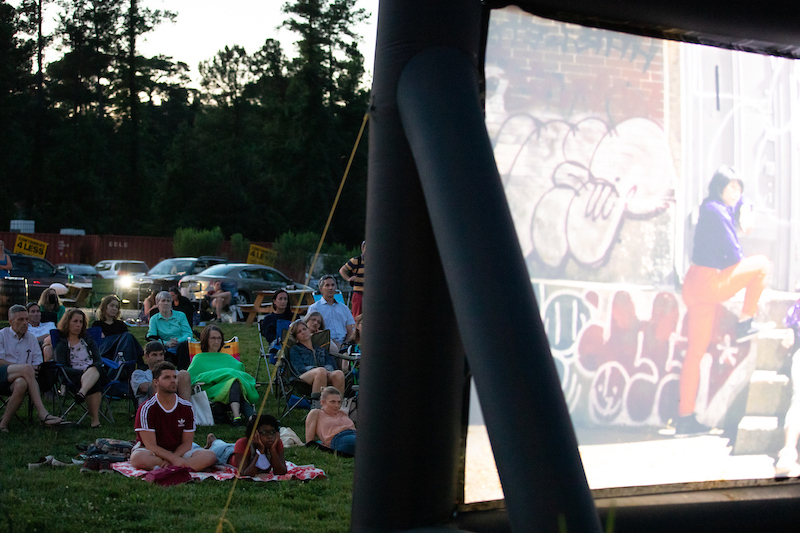 Moving images, moving bodies. Movement and film just go together. From the early experiments of artists like Loie Fuller and physical comedians like Charlie Chaplin, to the lush spectacle of the movie musicals of the 1930s and 40s starring dancer/choreographers like Bill Bojangles Robinson and Fred Astaire, to the avant-garde movement with the likes of Maya Daren and Merce Cunningham, to Michael Jackson's Thriller – moving bodies and the camera have shared an ongoing, dynamic conversation.
ADF's Movies By Movers is an annual festival dedicated to the celebration of the conversation between the body and the camera. We love sharing the history of the collaboration between the ephemeral art of live movement and the perpetual nature of film. And we love receiving new expressions of these forms from all over the world from artists like you. Students, emerging artists, seasoned professionals, even those who would not consider themselves "artists," but have great ideas, find room on our screens to share their craft.
While ADF's Movies By Movers is by all accounts, a dance film festival, our definition of dance is broad and includes whatever you consider to be dance. Modern dance, ballet, jazz, cirque, parkour, skating, sports. We love it all. We screen it all! We also love all genres of filmmaking – experimental, documentary, narrative, animation. We invite you to keep us on our toes – literally – and help us keep pushing boundaries and redefining definitions.
We invite site-specific, media-specific work which demonstrates thoughtful collaboration between movement and film to apply. In other words, we are not looking for archival footage, but work that highlights experimentation, visual intimacy, and attention to detail. We welcome work by students, emerging, and established artists. Films of any genre – experimental, documentary, animation, narrative – are welcome, as long as movement (of any genre) is a strong component.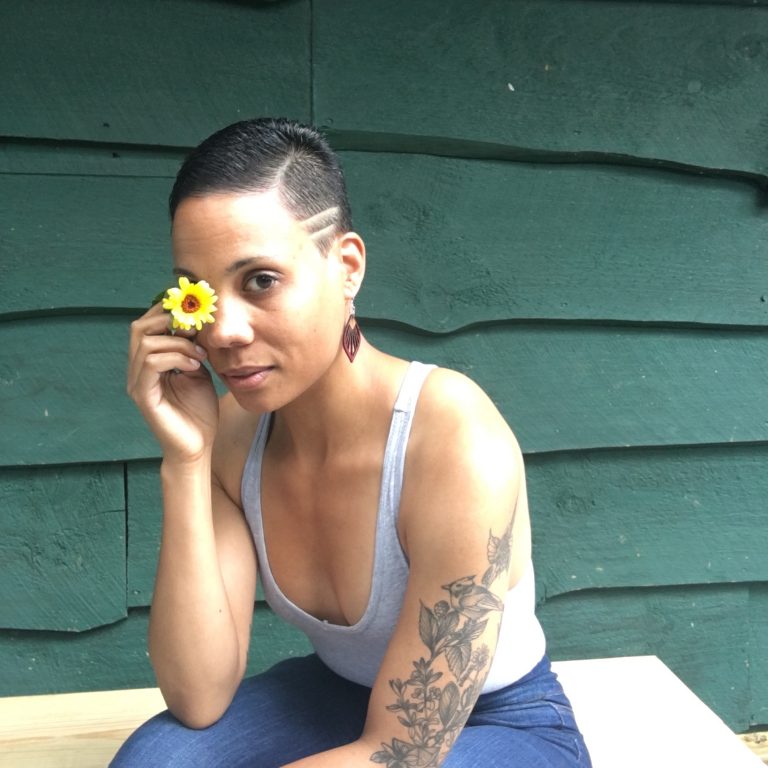 About the Festival Director and Curator
Cara Hagan is an interdisciplinary artist whose practice is informed by movement, words, digital space, contemplative practice, and community. Ms. Hagan has the pleasure of sharing her artistic pursuits across the United States and abroad. Most recently, Cara has set choreographic works on students at the UNC School of the Arts, Missouri State University, Roehampton University London, Gonzaga University, and on professional dancers at the DanceBARN Festival in Battle Lake, MN. 
Learn More
Recent guest artist residencies include Thirak India (Jaipur), James Madison University, University of Colorado at Boulder, Bath Spa University, and DeMontfort University, among others. Further, Cara has made recent performance appearances at the Asheville Wordfest, the Taos Poetry Festival, the On Site/In Sight Dance Festival, Revolve Gallery Asheville, the Performática Festival in Puebla, Mexico, and the Conference on Geopoetics in Edinburgh, Scotland. In installation, Cara's work has been seen at Art Produce San Diego, the Southeastern Center for Contemporary Art, Revolve Gallery Asheville, and at the Visual Art Exchange, Raleigh. A recipient of several grants and awards, Cara received the "Best Southern States Documentary" award for her short film, Sound and Sole from the Southern States Indie Fan Film Fest in Biloxi, MS in January 2019. She was awarded an artist residency at PLAYA Summer Lake for the fall of 2018 and an artist residency at Elsewhere Gallery for spring/summer 2020. She has been funded by the North Carolina Arts Council, the Forsyth County Arts Council, the Appalachian State University Research Council, the Cucalorus Festival, and the Dance Films Association, among other organizations. Ms. Hagan serves on the dance studies faculty at Appalachian State University, as well as serving as director and curator for ADF's Movies By Movers, an annual, international dance film festival that hosts events at both the American Dance Festival and Appalachian State University. Cara's creative work can be found in various publications, including literary journals Collective Terrain, Zocalo, Quill and Parchment, the Snapdragon Journal of Art and Healing, and Headwaters Journal of Expressive Arts. Her scholarly publications can be found in the International Journal of Screendance, the Journal of Sustainability Education, Transmissions Journal of Media Studies, and in the book, Dance's Duet with the Camera: Motion Pictures, edited by Telory D. Arendell and Ruth Barnes. Currently, Cara is under contract to complete her first solo-authored book through McFarland Publishing. www.carahagan.net