Summer Dance Intensive
June 16–July 17, 2022 | Ages 18+
Grow with ADF's International Community of Artists
SDI is Transformative. Clarifying. Challenging. Communal. Enduring.
TRAIN
Choose three core classes for consistent weekday training in a range of forms and cultural traditions
Drop into evening and weekend classes, showings, and discussions
PERFORM
Participate in 10+ student performance opportunities
Dance in new works for the ADF performance season with Footprints choreographers Charles O. Anderson, Kimberly Bartosik, and Shen Wei
CREATE & CONNECT
Work alongside renowned choreographers in collaborative processes
Create and perform your own works with fellow ADF artists
quote left icon
"ADF helped me to find myself in a way that I did not know I even needed. I can't wait to see how my experience at ADF circles back around in the future."
Abigail Linnemeyer
2019 SDI student
"I have never felt more inspired, pushed, and strong when dancing than I have being at ADF. I have found a community of movers, thinkers,and beautiful people who will continue to shape my world far beyond just these five weeks."
Tatiana Lovera
2019 SDI student
"ADF is a life-changing experience that challenged my body as well as inspired me intellectually. With the best classes, deep discussions, talented peers, mind blowing performances–sublimity."
Julia Zhao
2019 SDI student
Scholarships
Tuition Scholarship, Matching Scholarship, or Work-Study Program.
Over 60% of students receive some kind of financial support from ADF. Awards range $200–$2,275.
No audition required for acceptance; live or video audition required for scholarships and select performance opportunities.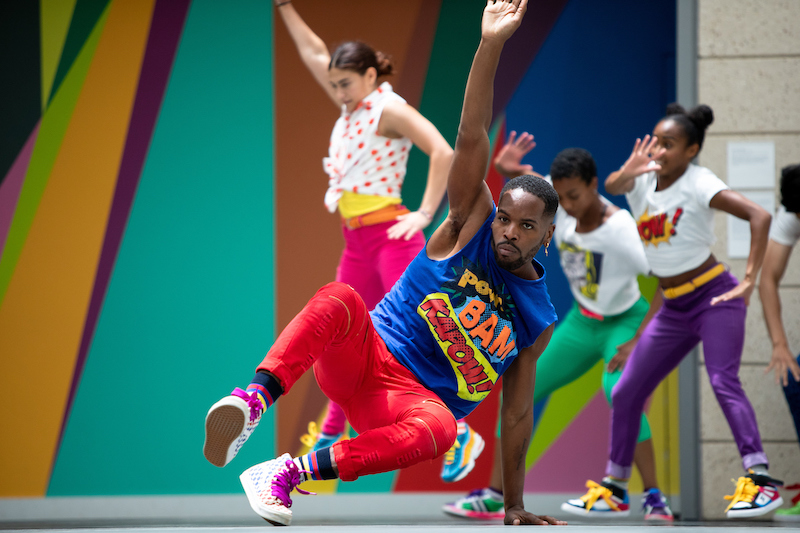 Part Time Option
Students that enroll part-time may enroll in one regular class, receive tickets to performances, and take drop-in classes. Part-time students are restricted from auditioning for some performance opportunities, reserving rehearsal space, living in on-campus housing, and applying for scholarships.