Each summer, ADF offers internships in all areas of arts administration and production. Administrative internships provide hands-on experience for those interested in arts management. Production interns work on the crew for the 18-plus performances of the ADF season featured at Duke University's Reynolds Industries Theater and Rubenstein Arts Center, and the Durham Performing Arts Center in downtown Durham. All interns work in an invigorating arts environment, as an integral part of the ADF staff. Each intern plays an important role in carrying out the ADF's mission to serve dance, dancers, choreographers, and artists in related fields.
2024 Internship information coming November 2023
Check back soon!
"I would recommend the ADF Administration Internship to others because I've had the best summer this year. Getting to work here and take in everything related to dance was amazing and quite the learning experience. It was great working with all of the staff and other interns."
"The most beneficial experience for me was attending as many informative events as I possibly could outside of the main stage season ie: China panel, teaching tribute, choreography tribute, ICR concert, etc., and furthermore, volunteering to help with said events when possible. Doing so not only helped to further my understanding and appreciation of ADF's rich history, but also that of modern dance as a whole."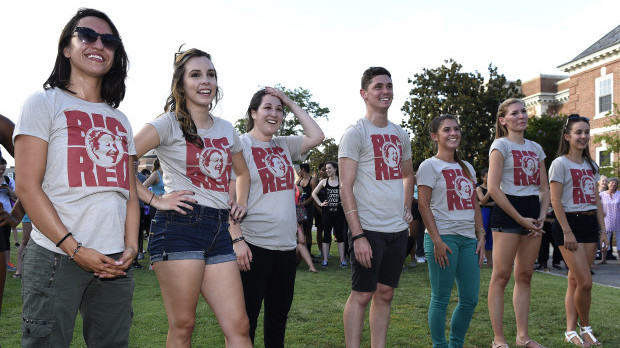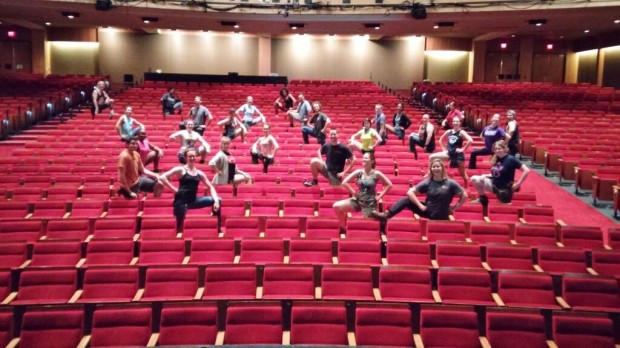 All interns receive:
Tickets:

 

Interns receive one complimentary ticket to each program in the ADF season, which features over 18 performances by the top dance companies from around the world.
Academic Credit:

 

Please contact your university's career center for this information. ADF will fill out any necessary forms for the completion of credit.
Stipend:

Each production intern receives a stipend (amount TBA).

Administrative Intern stipends vary. See application and descriptions above for details.
Additionally, Administrative Interns can participate in:
Classes:

 

All administrative interns may take one class through the ADF Summer Intensive Program, which includes more than 20 classes a day. Learn more about

 

Summer Dance Intensive Classes

 

and

 

Faculty.
Discussions:

Administrative i

nterns may attend panel discussions with artists and scholars, seminars, lectures, and informal showings throughout the summer.
Intern Showcase:

Administrative interns will have the opportunity to choreograph and/or perform in an informal showing during the summer.
Housing and Transportation
Interns are responsible for their own transportation, food, and housing.
All interns must have a valid driver's license. A car is needed for some internships (please read internship descriptions to know which positions require this).
Interns will be required to purchase a parking permit to park on Duke University's East Campus. Price TBD by Duke University.
Apartments and rooms are available for rent or sublet in the local area, and it is the intern's responsibility to arrange accommodation. More information about housing resources will be provided upon acceptance to the program.
Staff Supervision
Sarah Tondu, Managing Director, directs the intern program. Interns are supervised by the ADF staff member of their chosen department. ADF maintains a permanent year-round staff of twelve that expands as the summer season approaches.
ADF's Production Manager, David Ferri, directs the production internship program. David Ferri is the Lighting Designer and Technical Director at Vassar College. He has worked with prominent choreographers such as Pina Bausch, Shen Wei, Doug Varone, Jane Comfort, Eiko and Koma, David Rousseve and Ballet Preljocaj. He has been the Production Manager for the prestigious American Dance Festival since 1996. Recipient of 1987-1988 Bessie Award for his design of Doug Varone's "Straits", and 2000-2001 "Bessie" Award for Sustained Achievement in Lighting Design, Mr. Ferri was also resident lighting designer and technical director at PS 122 in NYC from 1985-1991.
A Day in the Life of a Production Intern
by Production Inter Yuta Kataoka
My name is Yuta Kataoka and I am a senior at the University of Nevada Las Vegas. I am majoring in Liberal Arts Multidisciplinary Studies, concentrating in Dance Production Management and Hospitality Management. This summer at the American Dance Festival being a production intern was the best learning experience I could have ever wished for. Every week we worked about two shows while working with professional companies and their production crews. Throughout the summer I was able to connect with these people in the industry. I got to work with a group of talented interns and crewmembers who are also aspiring to enter the dance world. Working as a production intern helped me understand what it is like to work in this industry and it made me want to keep working in this profession.
I was fortunate enough to experience most of the elements that are included when working in the theatre; deck crew, wardrobe, rail, light board operator, sound board operator, lighting design, and stage management. As we work on the shows throughout the summer, the production crew comes together and anything is possible; from making it rain in the theatre to laying down and taking up the marley floor within ten minutes during the show.
7:00am – Get ready for the day!
8:00am – Dance class of the day.
10:00am – Head to assigned theatre.
10:15am – Arrive at theatre.
10:30am – Coffee Break!
10:45am – Back to work.
12:30pm – Lunch break!
1:30pm – Continue cueing, spiking the floor, assisting
3:45pm – Break time
4:00pm – Run through pieces
6:00pm – Dinner break!
7:00pm – Dress rehearsal
9:00pm – Clean up and set up for top of the show tomorrow
10:00pm – The company leaves the theatre and we do one last sweep.
About ADF
The American Dance Festival – held in Durham, North Carolina – is an international dance festival that attracts students, faculty, performers, and choreographers from around the world. The studios and administrative offices are spread across Duke University's East Campus. Performances by visiting dance companies occur in Reynolds Industries Theater on Duke University's West Campus, the Rubenstein Arts Center and Page Auditorium on Duke University, Durham Performing Arts Center, and various local venues. Learn more about Downtown Durham here!
Looking for Year-Round Internships?
Interns in the fall and spring semester can help in our office and studios. They can receive academic credit and free class at ADF 's Samuel H. Scripps Studios!