ADF's faculty form the foundation of the festival community. They are a group of generous, inspired, and accomplished artists, serving as mentors and guiding students to new heights of artistry and physicality. After an intense program of dance and dialogue, students and teachers often forge relationships that last long after the festival. 
As part of the Dance Professional Workshops, you will also take classes in the Summer Dance Intensive. View faculty here.
2022 FACULTY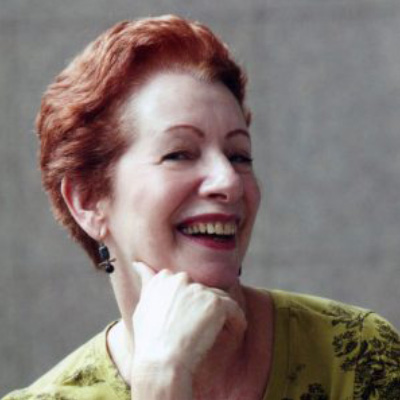 Gerri Houlihan studied at The Juilliard School with Antony Tudor and members of the Martha Graham and Jose Limon dance companies. She performed with the Metropolitan Opera Ballet Company, the Paul Sanasardo Dance Company, and the Lar Lubovitch Dance Company. From 1991 to 1999 she directed her own company, Houlihan and Dancers, based in Miami, FL. During that time, she was on the faculty of the New World School of the Arts.
Learn More
Ms. Houlihan serves on the Advisory Board for the American Dance Festival. She has been on the faculty of ADF from 1981 to 1983 and from 1987 to the present. As an international representative for ADF, she has participated in 17 international linkage programs in such countries as Korea, China, Mongolia, Brazil, Chile, Paraguay, Estonia, Poland, and Russia. She is the recipient of ADF's Balasaraswati/Joy Anne Dewey Beinecke Endowed Chair for Distinguished Teaching. She was Co-Dean and then Dean of the ADF School from 2010 to 2015 and received her MFA from the Hollins/ADF MFA program. She recently retired from Florida State University, where she was the Pearl S. Tyner Distinguished Professor in Teaching and is now Professor Emerita. Currently, she teaches at the ADF studios in Durham and is the Artistic Director of the Big Red Dance Project.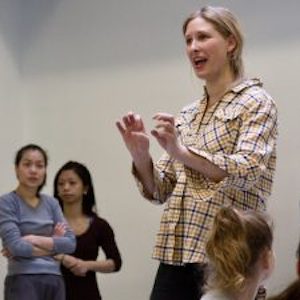 Jennine Willett is a multidisciplinary artist, educator, and creative consultant. She is a founder and co-artistic director of Third Rail Projects, a New York-based company known for creating widely acclaimed site-specific, immersive, and experiential dance theater. Her prominent works include Then She Fell, the long-running hit named one of the Top Ten Shows of 2012 by the New York Times; The Grand Paradise, a 1970s tropical resort housed in a Brooklyn warehouse; Ghost Light, presented by Lincoln Center Theater in and around its Claire Tow Theater; and Learning Curve, a collaboration with Chicago's acclaimed youth ensemble Albany Park Theater Project.
Learn More
Jennine was part of the creative team for the Emmy Award-winning virtual reality film Wolves in the Walls by Fable Studios. She has taught courses for numerous academic institutions and arts organizations, and her classes attract artists and professionals of all disciplines. Jennine has been honored with a "Bessie" award for Outstanding Performance for Then She Fell and a Chita Rivera Award for Best Choreography in an off-Broadway Play for Ghost Light and was named one of the 100 Most Influential People in Brooklyn Culture by Brooklyn Magazine. She holds a Master of Fine Arts from Florida State University. www.jenninewillett.com
Photo by Joshua Dutton-Reaver