ADF's faculty form the foundation of the festival community. They are a group of generous, inspired, and accomplished artists, serving as mentors and guiding students to new heights of artistry and physicality. After an intense program of dance and dialogue, students and teachers often forge relationships that last long after the festival. 
As part of the Dance Professional Workshops, you will also take classes in the Summer Dance Intensive. View faculty here.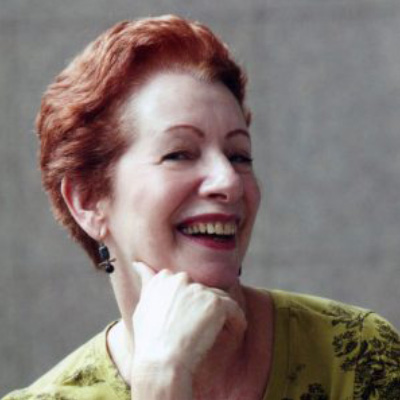 Gerri Houlihan studied at The Juilliard School with Antony Tudor and members of the Martha Graham and Jose Limon dance companies. She performed with the Metropolitan Opera Ballet Company, the Paul Sanasardo Dance Company, and the Lar Lubovitch Dance Company. From 1991 to 1999 she directed her own company, Houlihan and Dancers, based in Miami, FL. During that time, she was on the faculty of the New World School of the Arts.
Learn More
Ms. Houlihan serves on the Advisory Board for the American Dance Festival. She has been on the faculty of ADF from 1981 to 1983 and from 1987 to the present. As an international representative for ADF, she has participated in 17 international linkage programs in such countries as Korea, China, Mongolia, Brazil, Chile, Paraguay, Estonia, Poland, and Russia. She is the recipient of ADF's Balasaraswati/Joy Anne Dewey Beinecke Endowed Chair for Distinguished Teaching. She was Co-Dean and then Dean of the ADF School from 2010 to 2015 and received her MFA from the Hollins/ADF MFA program. She recently retired from Florida State University, where she was the Pearl S. Tyner Distinguished Professor in Teaching and is now Professor Emerita. Currently, she teaches at the ADF studios in Durham and is the Artistic Director of the Big Red Dance Project.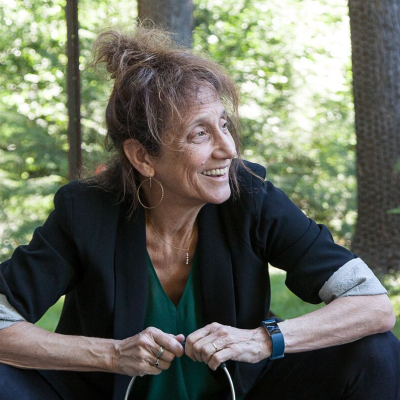 Liz Lerman is a choreographer, performer, writer, educator and speaker, and the recipient of honors including a 2002 MacArthur "Genius Grant" and a 2017 Jacob's Pillow Dance Award. Key to her artistry is opening her process to various publics, resulting in research and outcomes that are multi-disciplinary, participatory, urgent, and funny. 
Learn More
Current projects include building the Atlas of Creative Tools, an online resource, her touring production of Wicked Bodies, the exhibition titled Brett Cook & Liz Lerman: Reflection & Action at Yerba Buena Center for the Arts, and her recently published book, Critique is Creative. She founded Dance Exchange in 1976 and led it until 2011. Liz is a sought-after teacher of Critical Response Process, creative research, the intersection of art and science, and the building of narrative within dance. She is a fellow at the Yerba Buena Center for the Arts, the Center for the Study of Race and Democracy at ASU, and a former fellow at the Robert W. Deutsch Foundation. Liz is currently an Institute Professor at Arizona State University.
Photo by Lise Metzger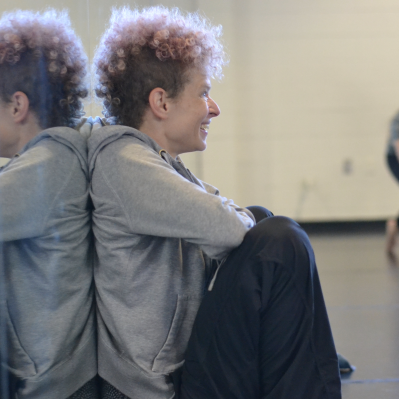 Leah Cox is an Associate Professor at The University of Texas at Austin, and a dancer/collaborator with Liz Lerman on her latest choreographic project, Wicked Bodies.
Learn More
Leah is a frequent adjudicator for the American College Dance Association and served on the New York Dance and Performance "Bessie" Award Committee (2015–2018). She worked with the Bill T. Jones/Arnie Zane Company from 2001 to 2014, first as a Company dancer (2001–2009) and then as the Company's first education director. From 2016–2022, Leah was Dean of the American Dance Festival. She's delighted to be joining ADF again to teach this summer!
Photo by Makayla Ferrick